Did you know...

You can send any of these GIFs (Animated Pictures) via TEXT message on your cell phone (iPhone, Smart phone etc...).

The iPhone, click COPY over the image (hold your finger on it), don't click save or save as but copy. Then go into a text, and click paste (holding down your finger). The images, even the large ones, actually perform very well! Try it out!

Find awesome animated images and pictures known as CompuServe GIF images, or "GIFS". We have the most up to date animations because we make our own, not just gather the best gifs from all around the Internet. We have gif images for all sorts of people and industries. Fun and good / high quality gif images. 

(click above for other catagories)

Click here for GIF picture categories

Find awesome free GIF images you want

Click on them - save, or download

Free Animated Gif Pictures 

(click above for other catagories)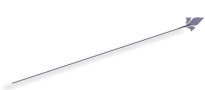 More Great ANIMATED Pic Pages

Some sort of copyright here - 2014 - Bla Bla - don't do this and that - whatever - do what you want =) Thanks - New Animated Gif Pictures