Some amazing GIF images of UFO's, Aliens and the like. Enjoy the GIF animation assortment, they are all free. If your working on a UFO website of your own or UFO project, feel free to take and use any of the images you see here. Alien GIF pictures can be fun! Hope you like them.

If you need some gif animated pictures specially made for you just let us know. You can send us your own pictures to use even!

Thanks and enjoy Free Animated Pictures!

Free Animated Gif Pictures of UFO's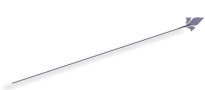 More Great ANIMATED Pic Pages

Some sort of copyright here - 2014 - Bla Bla - don't do this and that - whatever - do what you want =) Thanks - New Animated Gif Pictures