GIF images of UFO's, Aliens and space.

UFO's are facinating, weather you believe or not. We hope we have captured some of that facination with our UFO GIF's.

If you need some gif animated pictures specially made for you, such as flying objects, just let us know. You can send us your own pictures to use even!

Thanks and enjoy!

Free Animated Pictures!

Free Animated Gif Pictures of UFO's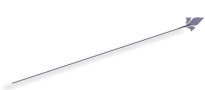 More Great ANIMATED Pic Pages

Some sort of copyright here - 2014 - Bla Bla - don't do this and that - whatever - do what you want =) Thanks - New Animated Gif Pictures

He's not drunk, he's an ALIEN!!!!